Writers note: Not really presenting anything new or groundbreaking here, but I thought we could use a break from computer questions. Plus I miss writing for an audience so here goes nothing.
Discovering Hydaelyn: It's the little things
Amid the debates of graphics and game play, it's easy to overlook the efforts that go into the smaller aspects of designing a game to the caliber for which Square-Enix usually strives.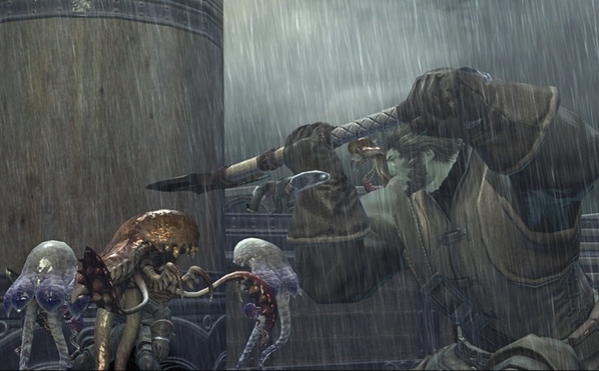 Above, a Roegadyn battles a mysterious creature from the sea
A mysterious enemy has been popping up everywhere from screenshots and trailers all the way to the official benchmark. So what are these bulbous baddies with the dangly limbs? For that, we turn to the Guildleve demonstration from E3 2010. (Note: That demonstration can be found
here
.)
As the adventurer gives chase to a fleeing megalocrab, the gladiator eventually tracks it down in a room full of the mystery mobs bearing the moniker Cassiopeia.
Long story short, in Greek mythology Cassiopeia tragically experienced the wrath of the god Poseidon and was placed among the stars where she would spend half the year upside-down.
This constellation lends it's name to a type of upside-down jellyfish called cassiopea. These jellyfish typically are stationary. However, much like the megalocrab, real life crabs will seek out cassiopea and put them on their backs as a form of protection.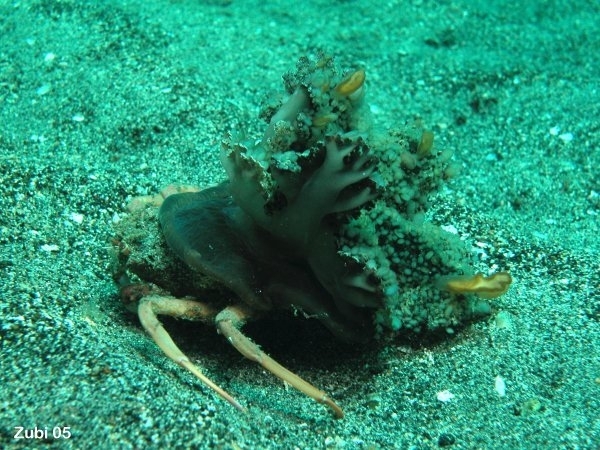 Above, a crab covers itself with a cassiopea
So there you have it. Those fierce faceless fiends are nothing more than a fantastical reimagining of a beach vacations biggest pest. What does that hold in store for future adventurers? Perhaps a battle against a giant version named Man-o-War? A guildleve to protect a fisherman from the microscopic, yet lethal, Irukandji?
Only time will tell. However, when you do finally get your chance to take up arms and explore Eorzea and the rest of Hydaelyn, remember to take a moment to notice the details beyond the graphics.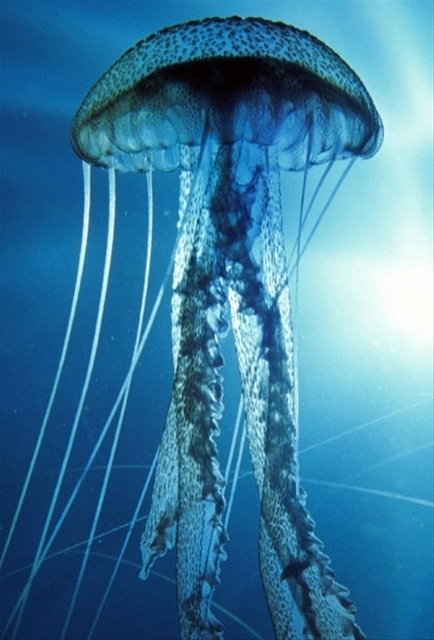 Note: Final Fantasy XIV is property of Square-Enix. All other images obtained via Google.
Edited, Jul 28th 2010 6:33pm by Sephrick