With a TON of help from khorbin (I sent you a PM by the way, one niggling bug to work out of my clock engine) with the code for the clock engine, I've managed to cobble together something for the Logitech G15: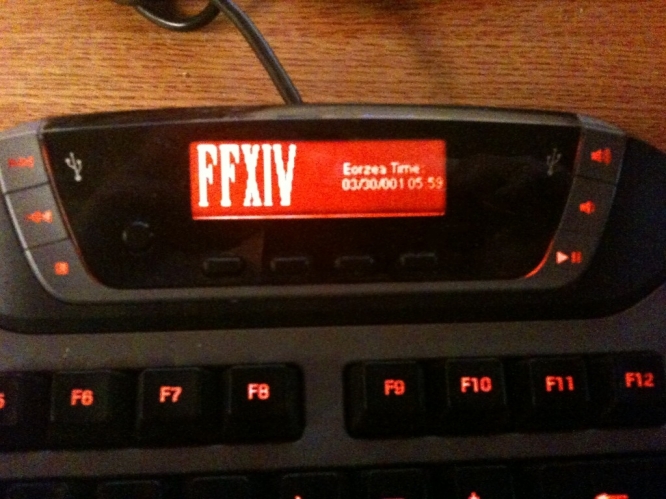 If there is enough interest (and keyboards), I will enhance this for the G19. I need to test it for the other models that have monochrome displays, but I believe it will work on any of them. Sorry for the crappy picture, just used my phone to get something out there.
Also, any suggestions for things that could be added
now
(once we know what days are called, etc I will update it) let me know.
Edited, Aug 4th 2010 7:07pm by Wint