This is how it was before the latest update.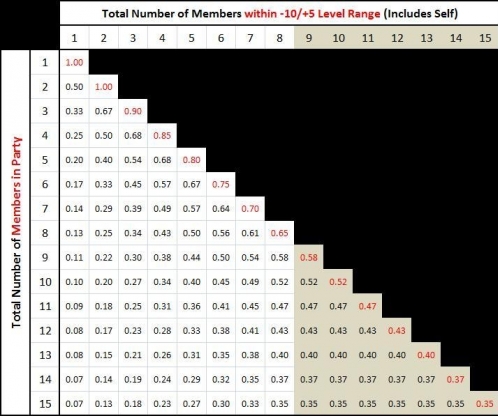 Dou was 100% SP.
90% for 3 man.
After that each person was -5% until you got above 8, then it was approx. -7%.
This is assuming the party was within +5/-10.
This is the guy that does all the testing:
http://kanican.livejournal.com/52445.html
I will be checking to see what he says about the new party limits.