http://na.finalfantasyxiv.com/blog/post/210
Quote:
I LEFT MY HEART...
February 14, 2013
Hello everyone! Pinurabi here, this time writing from sunny San Francisco, where the media tour has kicked off in fine fashion.
No doubt you've already seen the photos posted by our hard-working community reps, but the venue has been lushly decorated to the theme of Gridania. The effect was so convincing, I half expected quest icons to pop up above the heads of my companions. Though no such icons appeared, I nonetheless received a slew of sidequests telling me to translate this, crosscheck that, make a dev blog post, and do a merry dance before sylphs.
But I digress! Today we received the first group of media invitees, before whom Yoshi-P gave an impassioned presentation detailing what FINAL FANTASY XIV: A Realm Reborn promises to deliver. Below are some pictures to (almost) put you in the spectator's seat.
An up-close and personal meeting with members of the video gaming press.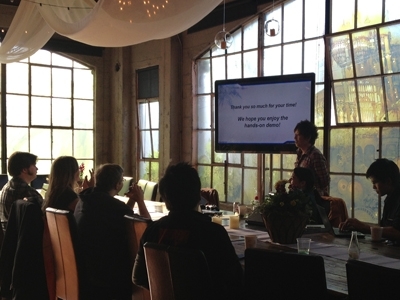 Trusty steeds thundering through the Black Shroud in one of the videos premiered.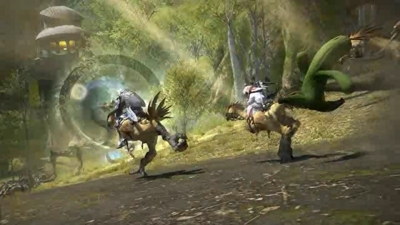 This Lalafell rider is about to attempt something rather brazen.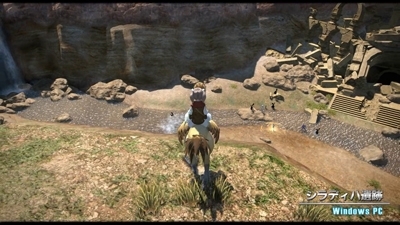 Gadzooks! Is this one of those things you use to control a video game that totally isn't a keyboard or a mouse!?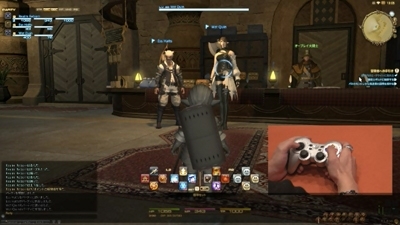 That's all for this post, but please look forward to more reports from the media tour in the days to come!
Pinurabi