http://na.finalfantasyxiv.com/blog/post/306
Quote:
Center Stage
April 29, 2013
Hey all.
Fernehalwes here again. After those two quick updates yesterday, I was certain that a third would be right on their tails. But nothing came...that is, until just now. Why the delay? Well...
--------
Ugh... My head... Why didn't someone tell me Dr. Kevorkians were more than just Dr. Pepper...?
Oh, hey...Ferne...
M calling in from... I don't know, some motel with complementary Internet and a coin-operated sofa.
I would have gotten back to you sooner, but the Niconico Chokaigi 2 after party went a few mojitos longer than I had anticipated. How did I get myself into the after party, you ask? Well, let's just say a little Project Manager charm goes a long way. But that's not what I'm here to talk about... What was I here to talk about...? Ah yes, last weekend's event! The event... The event...? Ah, yes, the event!
In addition to the obvious highlights (including
make-up sessions
and
knee-sock photo ops
), there were actually a lot of exciting stage presentations, many of them revealing juicy tidbits of new information about ARR.
â–¼A new Producer Letter Live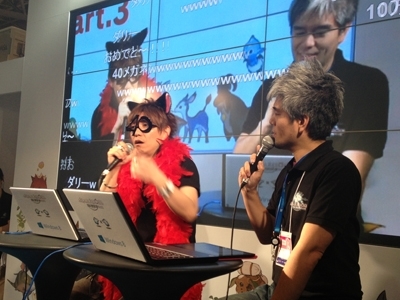 (May 1st is Yoshi-P's 40th birthday, so the FINAL FANTASY XIV staff all pitched in to buy him this elegant boa and sophisticated pair of spectacles.)
â–¼A one-on-one talk session between Yoshi-P and Hiroyuki (absolutely dreamy founder of 2chan)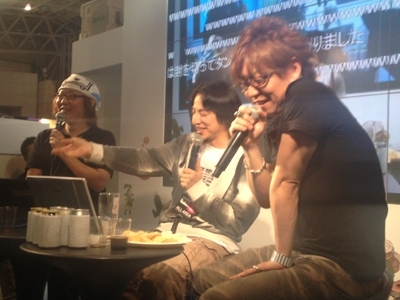 (Well, it wasn't really one-on-one. If it weren't for the mediator, they would have kept talking right on into the night. In fact, after the show, the three of them ended up going out for drinks. I can only hope they were gentlemen when deciding which one of them can have me.)
A special talk show with three of the voice actors appearing in ARR (Yuichi Nakamura, Shinnosuke Tachibana, Rie Tanaka) was also held, during which several in-game screenshots from all-new cutscenes were shown on the big screen!
â–¼Kan-E-Senna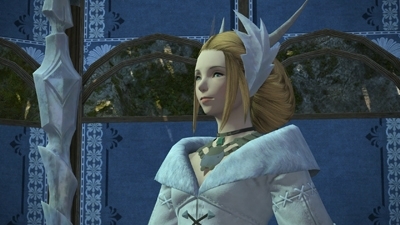 â–¼Garuda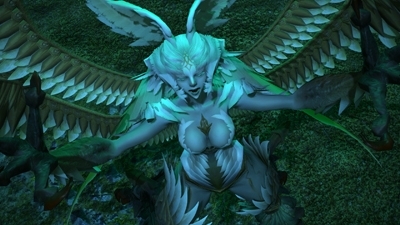 â–¼Alphinaud (a new character!)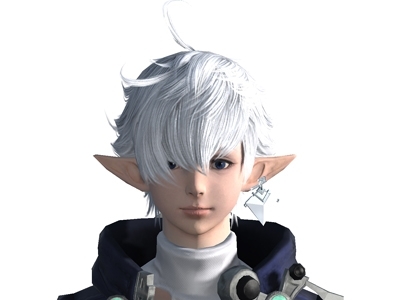 (There was this guy at the after party who looked exactly like Alphinaud. I saw him looking my way in-between hors-d'ouvres, so I winked back, and well, one thing led to another, and─ Hey, how I tell you all about it over lunch tomorrow? What do you say?
Project Manager M
-------
Naw, I think I'm good.
Fernehalwes
Edited, Apr 29th 2013 10:46am by Szabo