http://na.finalfantasyxiv.com/blog/post/487
Quote:
A 2nd Nico Nico Impression
July 15, 2013
Greetings, everyone!
Community manager Bayohne here, reporting for blog duty.
Over the weekend, Yoshi-P made his second appearance on Nico Nico to show off a Realm Reborn and brought along some goodies.
To kick things off, he revealed a brand new video, "Eorzea Collection 2013," that showcases a wide variety of characters and outfits that you'll encounter in the realm. Keep an eye out for some new surprises in the video, too! (I wonder if people noticed the [redacted] and [redacted]?)
http://www.youtube.com/watch?v=6N_ruqUF1Sc
The swanky set up over at the Nico Nico studio.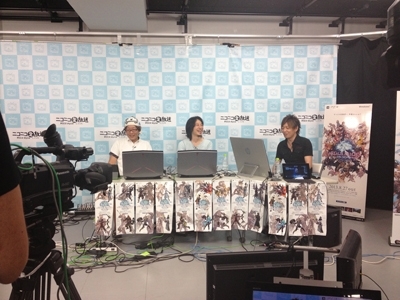 Next up, Yoshida demonstrated the soon-to-be-released character creation benchmark software on the Microsoft Surface Pro. The new benchmark, scheduled for release on
August 1st,
will allow you to save your character appearance data and easily import it into the release version. (I know I'll be spending a few hours getting my character juuuuust right. And then scrapping it and starting over…)
The team formed a 4-person party and tackled Ifrit and Brayflox's Longstop using the duty finder. Yoshi-P was assigned the healer role, in part to ensure the team made short work of both. (I'm sure he did fine!)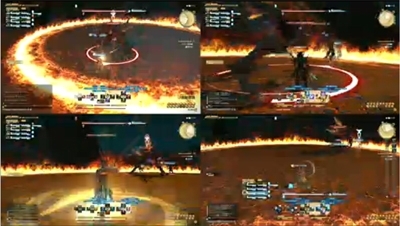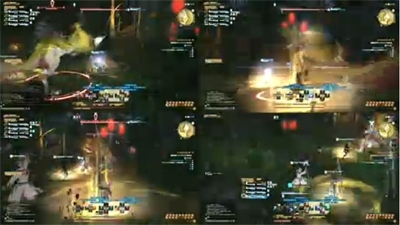 The stream also held a contest between the hosts to see who could design the prettiest girl they could, with users then voting to decide the winner. (Of course, Yoshida's Lalafell won...)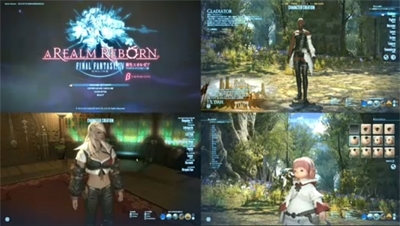 Slowing things down a bit, the hosts invited beta testers to gather in Thanalan to explore the landscape while on chocoback!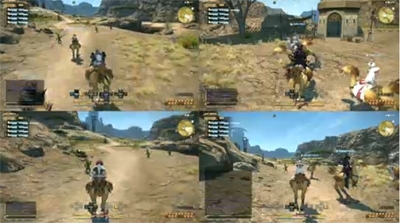 With that, the show came to a close. But never fear, for your next opportunity to see Yoshida live will be the next Letter from the Producer LIVE Part VIII scheduled for
August 8th
!
See you on the forums!
Bayohne
Other two images from the Nico Nico Broadcast: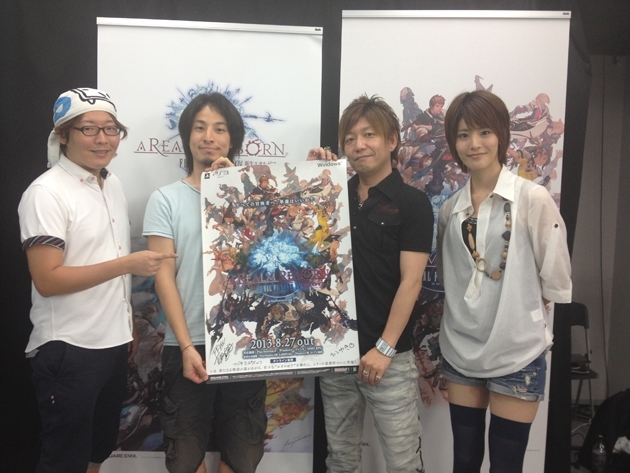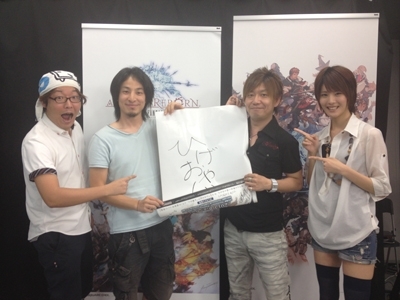 Edited, Jul 15th 2013 7:40pm by Szabo