Naoki Yoshida discusses the transition to A Realm Reborn, from rebuilding the world to redesigning the servers.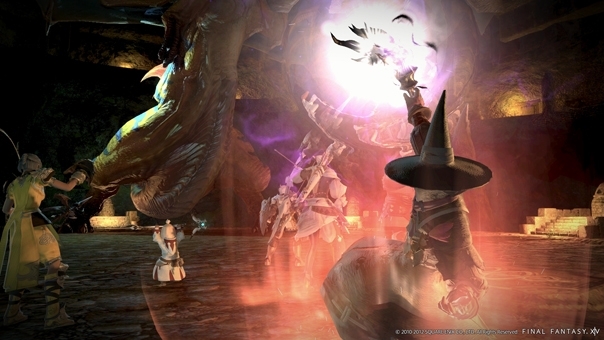 A Continuing Story
The Final Fantasy series is renowned for the stories it weaves and the way it delivers them. That in mind, I was eager to find out how Yoshida plans to continue the tales started in FFXIV. The answer was a three-pronged approach, with him alluding to issues with the current game.
"There are a lot of different story aspects in A Realm Reborn, the first being the beginnings of the Garlean Empire invading the realm of Eorzea - this story [from FFXIV] will continue in A Realm Reborn. One of the things we found, that was a little bit difficult to understand with the current version, was that you'd have these cutscenes, but it was really difficult to understand what was going on in them. Or that you'd have bits of the story but in between you would have to raise your level so much that you'd forget what happened previously. We're working on alleviating all of these problems, so that the story will feel more connected and the transitions will be smoother."
"Another big aspect is the story of the Summons and Primals, and what role that they play in the realm of Eorzea. There are beast tribes which worship the Primals as gods and, by summoning them, the Primals will come out and suck up the energy of the world. And by them sucking up the energy, the world will die, so preventing these beast tribes from summoning these Primals and destroying the world, there's that battle as well."
"The final facet of the story will be a continuation of what's happening in the current version. In the current version now we have what's known as the Seventh Umbral Era, basically Dalamud and the Meteor Plan. We hope that we'll have the background story of why all this happened, why Dalamud came, what happened during that time and what happened afterwards. Basically, tie up some of the loose ends that were left open at the end of this current version."
"For players that are going to be new to the game and aren't playing now, the whole story will be new to them. But for players that are currently playing now, there will also be new aspects, but there'll be aspects that back up what they're playing in the current version."
Crucially, all this is unlikely to be presented through a barrage of cutscenes. "The story is going to be quest driven. We want to have it so that players can come in at level one and see a town that's filled with people, with exclamation marks over their heads and willing to offer lots of quests."
"Through these quests, hearing about story, being able to get up to a certain level and then doing class quests, and then from class quests to learning about the Grand Companies, and from the Grand Companies to learning about the Garlean Empire. So everything's very quest driven, and not having to look for stuff - there are always options available."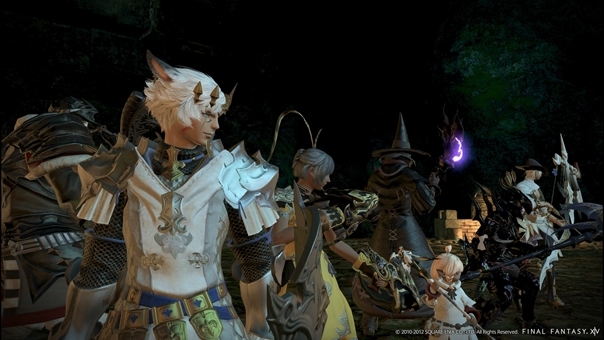 A Big Event
A new game means a new series of testing, especially considering that more than the client has changed. "For A Realm Reborn we went in and redesigned the server architecture and server system. So we need to do server stress tests again, which means we're going to have an alpha test, which is this fall, to basically check the server stress." Yoshida has already begun recruiting for that alpha, with a signup process starting in the last few days.
The new server architecture has brought with it a couple of additional benefits. One is the introduction of a content finder mechanism, which will help match players across servers globally so that they can play together. The other is a unified account for both PC and PS3 versions of the game, meaning that you can show off to your friends in the living room and play into the night at your desk.
Once the alpha test is complete and the team has had a chance to act on feedback, Yoshida plans to run an extended beta. "We hope to have a long beta period so that we can get a lot of feedback, and then have enough time to implement that feedback into the game. And so because of that, we can't give an exact date when A Realm Reborn will start." It's likely that PC players will enter beta first, with PS3 players to follow. Players from both platforms will also be able to interact with and fight alongside each other.
Yoshida also has a unique challenge - unlike any other in the MMO genre – how to handle the switchover from the current version of FFXIV to A Realm Reborn. He explained to me that this won't be a gradual process, but instead a pre-planned event will herald the start of over a month of downtime. "The current version that we have now, the players are still playing and learning about the story that we have now. But one day there's going to be a big event. And during this event, the servers are going to go down." That date has since been confirmed as November 11th, 2012.
"This is because all of the player data has to be prepared for the new Realm Reborn client, and that will take time. So that we have time to do this, we need to shut down the servers to begin the data transfer. We pretty much already know that with the number of characters that exist right now - hundreds of thousands of characters - to physically convert all that data with the hardware limits is going to take at least a month. So we can tell you right now that the servers will be down for at least a month." This won't be a quiet time for players, with plenty of beta testing still to be done before the servers come back up with the new game. Yoshida also announced a poll in his most recent producer letter, where he suggested leaving the servers running even though character progress wouldn't be migrated over.
Yoshida also hinted at his launch plans, mentioning that they will be opening completely blank servers for completely new players, so that they can discover and explore with fresh eyes. But however the launch turns out, one thing is for certain: from what we've seen so far, this truly is A Realm Reborn.
Gareth "Gazimoff" Harmer, Staff Writer