Social Shell that's been around for about 4 plus years. We are always trying to help out and always ready for ls chatter. BS is a no no, so if you wish for stability in a linkshell, we are probubly it. We are friendly and been many members have been on this shell for years... honestly it's more like family to us.
Forum Link: [1] Feel free to check us out.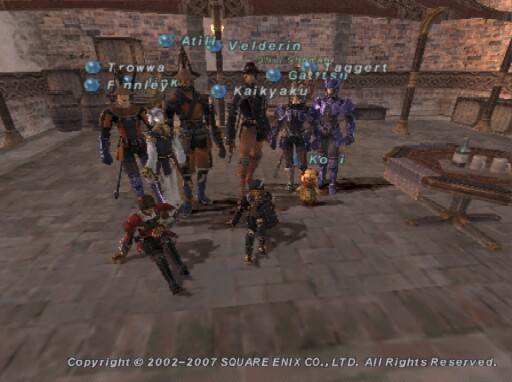 Many members from lvl 1 with no sub, to 75 and many merits.
Linkshell Leader
Sackholders
Velderin
Jinky
Atill
Exx
Gatttsu
Finnley
Quite a few more
1. Please be polite to members. Problems happen from time to time, but when they do try to keep it between you and that person, or ls leaders if ya need a good middle man. Most problems are easily solved with open talks.
2. Please be as helpfull as possible. It's astounding what can be done when everyone lends a hand.
We are a social shell but do many events like bcnm's ksnm's enm's. Mission ranks are done also as we have many members from every nation. Assaults, COP, Toa. All are possible and have been done... and are doing.
Going back to rule #2. "Everything is possible if we all choose to lend a hand"
This page last modified 2007-11-11 18:41:24.