ROCKSLIDE GAMERS
Not Just a "Guild," But a Community of Continuing Relationships

Guild Branch: Final Fantasy XIV (Free Company)
www.rockslidegamers.com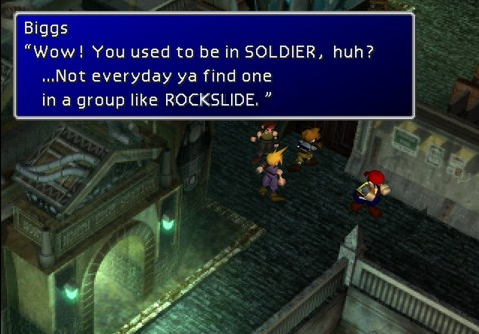 Information
Website:
rockslidegamers.com
Guild Type:
Semi-casual - We do not expect our players to attend events, we do not use a point system, we only expect you to be fair to your fellow members. We will do ALL kinds of events and no one will be excluded. We make it easy to set up events, see below.
Server:
Leviathan - This is a non-legacy server
Time Zone:
EST - We accept all time zones, as long as you're in America, it should be easy to plan events that work for everyone.
Voice Chat:
Ventrillo - This is optional, we do not require you to use this feature
Age Zone:
18+ - This is an adult community, and as such, adult themes will be present. However, if you are younger than 18, you are still welcome, but we are not responsible for anything that may happen to you in this community.
The leader:
We have four leaders. That's me (Articus), Voltak, enVEEH, and Thirteenth. We do not believe in a sole leader and wish to involve the community members as much as possible, so we eliminated any kind of leader and rather set up a council type set up. We are welcome to the idea of adding to our roster, within reason.
What we want:
Anyone can join. We don't care who you are, what class you are, and where you live.
About ROCKSLIDE Gamers
Hello, my name is Stilivan (in game: Articus), and I am the representative from the new website, ROCKSLIDEGAMERS.com. This is a gaming community website I run with my friends, and we are kicking off the website's launch in coordination with Final Fantasy XIV's launch! We will be running a Free Company dubbed ROCKSLIDE on the Leviathan server, and we are now openly recruiting!
This community is new, we do not have a history. This is where we start! You can be part of our legacy. Starting a gaming community is hard to do, but we believe in adapting with the times and staying up to date in making sure we can utilize our efforts to create a fun environment. There's only a few of us, but I promise you, if you stick around, you won't regret it! Help us create a community! If you want to help lead the guild, let us know! We will welcome you to it - it is not exclusive to just the website staff!
Please note, this is a website for community gaming, it is meant to establish relationships with other players and works as a means to find a common community to play your online games with one another. However, we do not, and will not, ever dictate what you wish to do. You do not need to join any of our guilds to participate on the website, and you do not need to participate on the website if you only wish to join the guild. With that being said, we are not the same as this website and do not wish to take away this website's viewers, but rather, we want to enhance it and enhance your experience.
ROCKSLIDE Gamers is free of advertisements and will always be free. We have articles to help keep you informed, we have the ability to have your own blog, and you can even write your own video game reviews! These are all chances to develop relationships with other members, which we heavily encourage.
Features
*Using our HomePage feature, we will post articles in a reasonable amount of time to keep members up to date about outside information regarding FFXIV, as well as guild related material.
*Our events are powered by you. Everyone can create an event and we make that easy by utilizing our website. We have templates ready to use for you, so that you can easily set up an event with members. Members will sign up for your event through the website. This way, you can plan your time in the game more accordingly, rather than hoping for the leaders to set up the event eventually for you.
*There will still be official events, but they are not mandatory and will most likely always meet the needs of the majority.
*There is no DKP system, rather it's a Need Before Greed type of mutual respect. Obviously, the players that work the hardest for their goals will get what they deserve, especially if you're a helpful member of the community.
Other
Regarding Linkshells: There are no restrictions. Come and go as you please, this is a game you pay for and we want you to have fun. We do not want to force you into our community. Instead, if you keep the linkshell on without us forcing you, that means we're doing a good job in creating a fun environment for you! So yippee to that.

Our Charter


Welcome to Rockslide. This is our charter, a set of rules and guidelines that we go by. This is not meant to form members into something we want, but a guide that helps our guild work as a community. These rules are simple, and pretty much common sense, and we are not afraid to enforce our rules.

The Rockslide Charter:

We are a guild dedicated to working together, making accomplishments, and playing this game. We are an active guild with a casual atmosphere, meaning you are not required to participate in events, but the option is there for you, and is very highly encouraged. We are here to have a good time.

We are here to play a game, but every game has guidelines, as well as this guild. This will help us be respectful to others on our server, as well as gaining respect.

We are not an Hardcore End Game Guild. We will be doing endgame, but we're not a full-time endgame guild. We strive to have an overall event filled experience, run by this guild, as well as your guild mates.

There is NO LEVEL REQUIREMENT to join Rockslide.


Need Before Greed:

The needs of the guild community are greater than your individual wants. We are here to build everyone a fun experience as well as opportunities to make everyone a better player overall, gear and skill wise. Gear and items should always go to someone who has a very high use for an item. If we receive a very high priced item, and no one has an actual use for it, then it is better to sell it and split it amongst the guild.

NBG isn't the law, but it will be enforced. In some cases, some people are trying to make Gil. If you come to help a guildmate and the item their looking for to sell drops, and you need it, you cannot just call NBG. If you need something, it is encouraged you set up an event to help us; to help you get it.

You are expected to be self-sufficient.

We are not your personal bank, therefore you can't beg us for money. If you need a loan, we are happy to oblige, but do not make a habit out of it.

We are a guild based on events. We make it easy to coordinate events with our forum and calender. In that sense, you are expected to coordinate events if you want to get things done. While we have official guild events, do not complain that we never do an event you want to do.

No cheating.

Buying Gil from a third party source is not allowed.

Any use of a 3rd party program that gives you a direct advantage over other players is not allowed.

Using programs like a parser/DPS meter is fine should they become available. Just no flaming about them being/not being implemented; this goes for ingame chat, and on the forums.

You will be banned if you are caught using an illegal 3rd party program, all decisions are final.

No rude behavior, be nice, and don't be an idiot.

We need to respect our fellow server mates. You shouldn't be rude to anyone, either in this guild or outside it. You make the guild look bad when you have behavior like this, and it will not be tolerated. If someone sucks, you should give them advice, instead of just telling them they suck.

Do not make any rude or annoying messages in general chat, no matter how sad you feel. The image of this guild is greater than the sadness in your heart.

Do not grief. The guild does not want to hear any whining.

Do not use racial, religious, or sexist slurs in any public or guild channel. This will not be tolerated and you will be kicked immediately.

Be courteous to others. Answer questions if you are asked, do not just ignore people.

If people are being rude to you, do not start an argument over the guild channel or public channels. Black list is there for a reason.

If you do have any issues with a guild mate, you take it up with management.


Fine Print

Rockslide reserves the right to:

*Deny any person membership to this guild.
*Make changes to any rules above.
*Perform action where there is no rule if it it's believed to be in the best interest of the guild.
*Remove any member with or without publicly disclosing the reason.

Don't feel threatened by our giant redundant rule book. This is merely meant to be informative and for us to remain clear and communicative.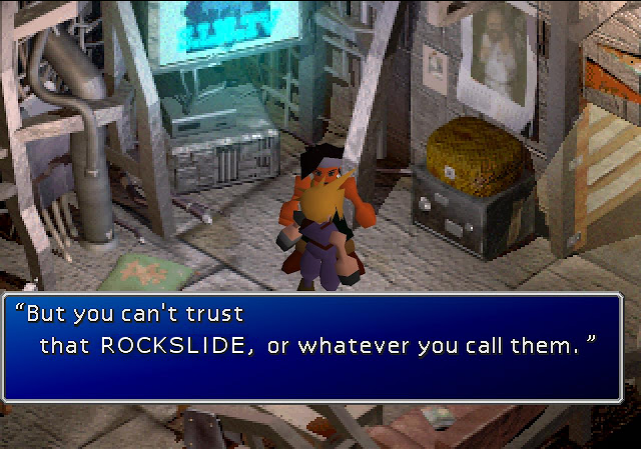 YOU DO NOT NEED TO APPLY! Just come visit our site, sign up, and join the community, and when FFXIV launches, you can choose to join our FC, or join another FC. And you don't need to leave our community even you do that! We welcome you with open arms.
Best Regards,
Stilivan(Articus) Website Tech
www.rockslidegamers.com
Edited, Aug 6th 2013 12:17am by Stilivan